COMMERCIAL | RESIDENTIAL | PLAYGROUNDS | DAY CARES | MUNICIPALITIES
FULL SERVICE MULCH INSTALLATION
Mulch Blowers of Florida provides blown mulch installation for commercial and residential customers in Hillsborough County, Manatee County, Pinellas County & Sarasota County. We are determined to give our customers top quality mulching services and products. Mulch Blowers of Florida can take all the hard work out of yard mulch and other mulching projects, so you can spend more quality time doing what you need.
CONTACT US NOW FOR A FREE MULCH INSTALLATION ESTIMATE!
FLORIDA MULCH INSTALLATION & MULCH DELIVERY
_______________________________________________________________________________________________
Mulch Blowers of Florida is a blown mulch installation company. We are a licensed mulch installation company, with over 30 years of experience. Using our high-tech mulch blower trucks, we professionally and efficiently install all types of mulch. We are known for our professional and reliable commercial mulch, residential mulch, playground mulch and all other mulch blowing services in the state of Florida including; Hillsborough County, Manatee County, Pinellas County and Sarasota County. Save yourself time, money, and hard work by using Mulch Blowers of Florida! Whether you need yard mulch for your home, commercial mulch blowing for your business; or certified mulch for a playground at your daycare, school or public facility, Mulch Blowers of Florida can take care of it for you. Mulch Blowers of Florida offers various types of certified mulch, IPEMA mulch, ADA compliant mulch, engineered mulch, and more!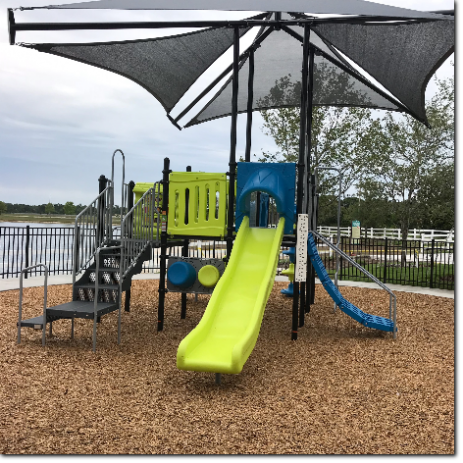 Playground Mulch Installation
Our fast and cost effective mulch installation allows for economical playground mulch installation to any area no matter how inaccessible it may be. Offering various types of certified mulch, IPEMA mulch, ADA compliant mulch, engineered mulch and more!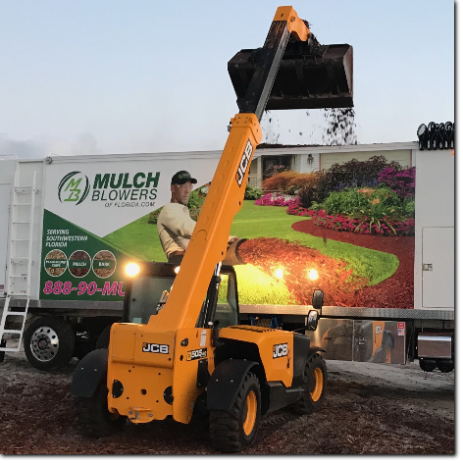 Commercial Mulch Installation
Our mulch blower trucks, allow for fast mulch installation, applying at least 20 to 50 yards of mulch per hour. Due to the reach of our specialized equipment, we can install mulch from road-side or remote areas minimizing the need for larger equipment on your property.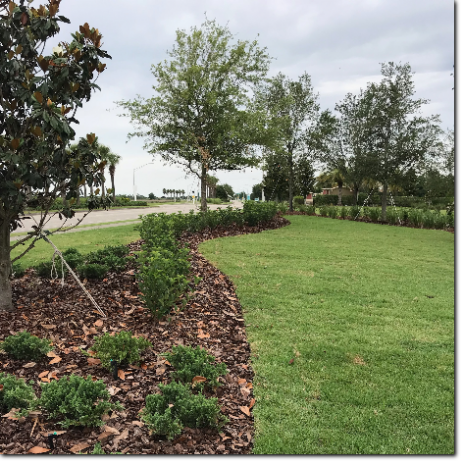 Municipality Mulch Installation
We work remotely from the street without stopping traffic while our equipment applies a large amount of product quickly so that we get the job done fast. We focus our installation precisely from any location, tackling tasks other contractors can't handle due to equipment accessibility.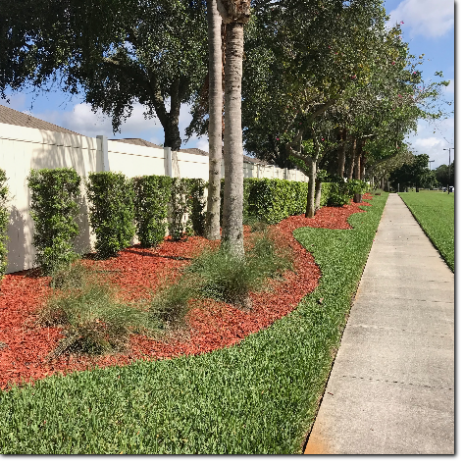 Residential Mulch Installation
Finish your project better, quicker, hands-free and with less damage! Mulch Blowers of Florida will install, clean up and be on our way! With effective precision, we blow mulch into place with uniform depth. If you like to save on cubic yards, blowing mulch shaves at least 15% on product usage.

SAVE TIME!
In most cases, it takes one hour to spread eight cubic yards of mulch, whereas Mulch Blowers can spread 20 to 50 yards per hour.

SAVE MONEY
Mulch blowers help decrease material cost from 20 – 30% by breaking up material clumps.
LESS DAMAGE!
Mulch Blowers use hundreds of feet of mulch blowing hoses, leaving the blower truck in a safe place and leaving your property undamaged.